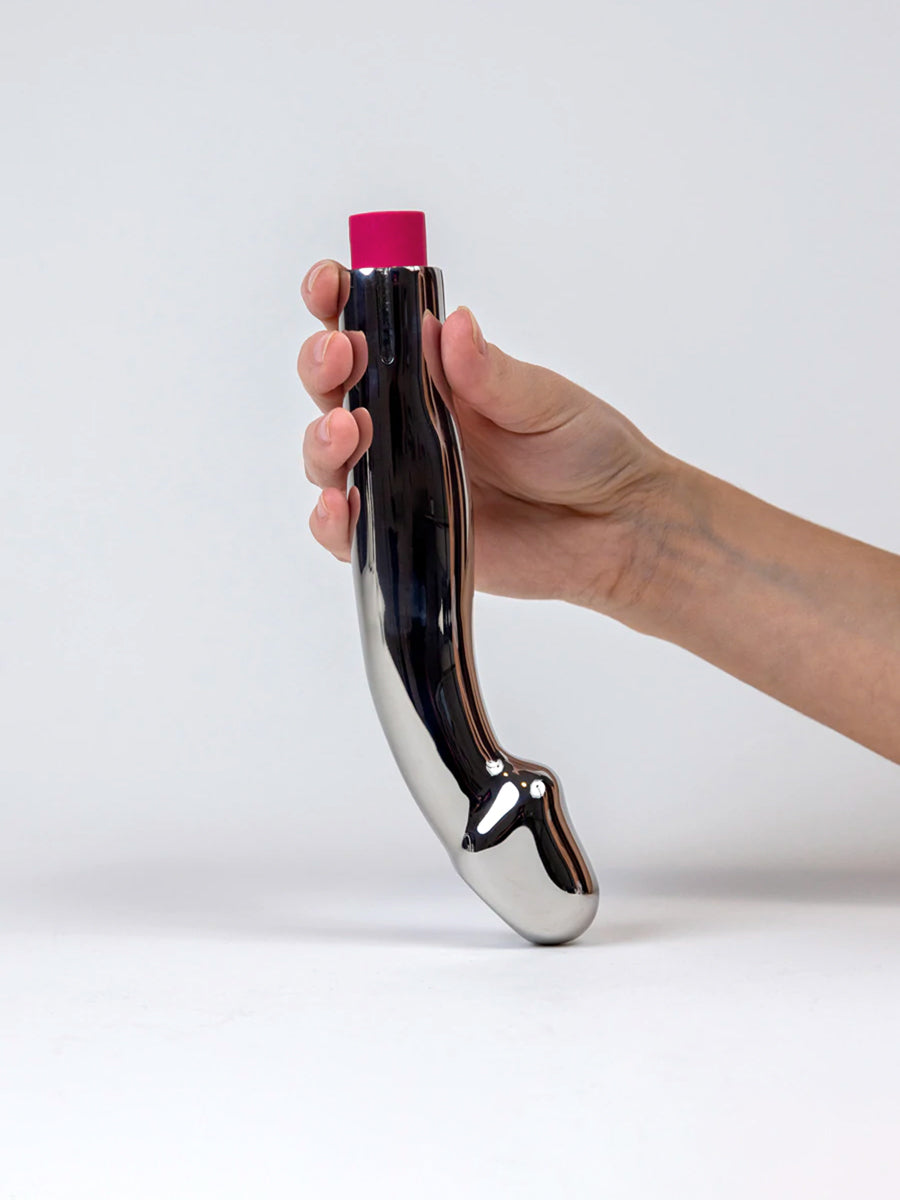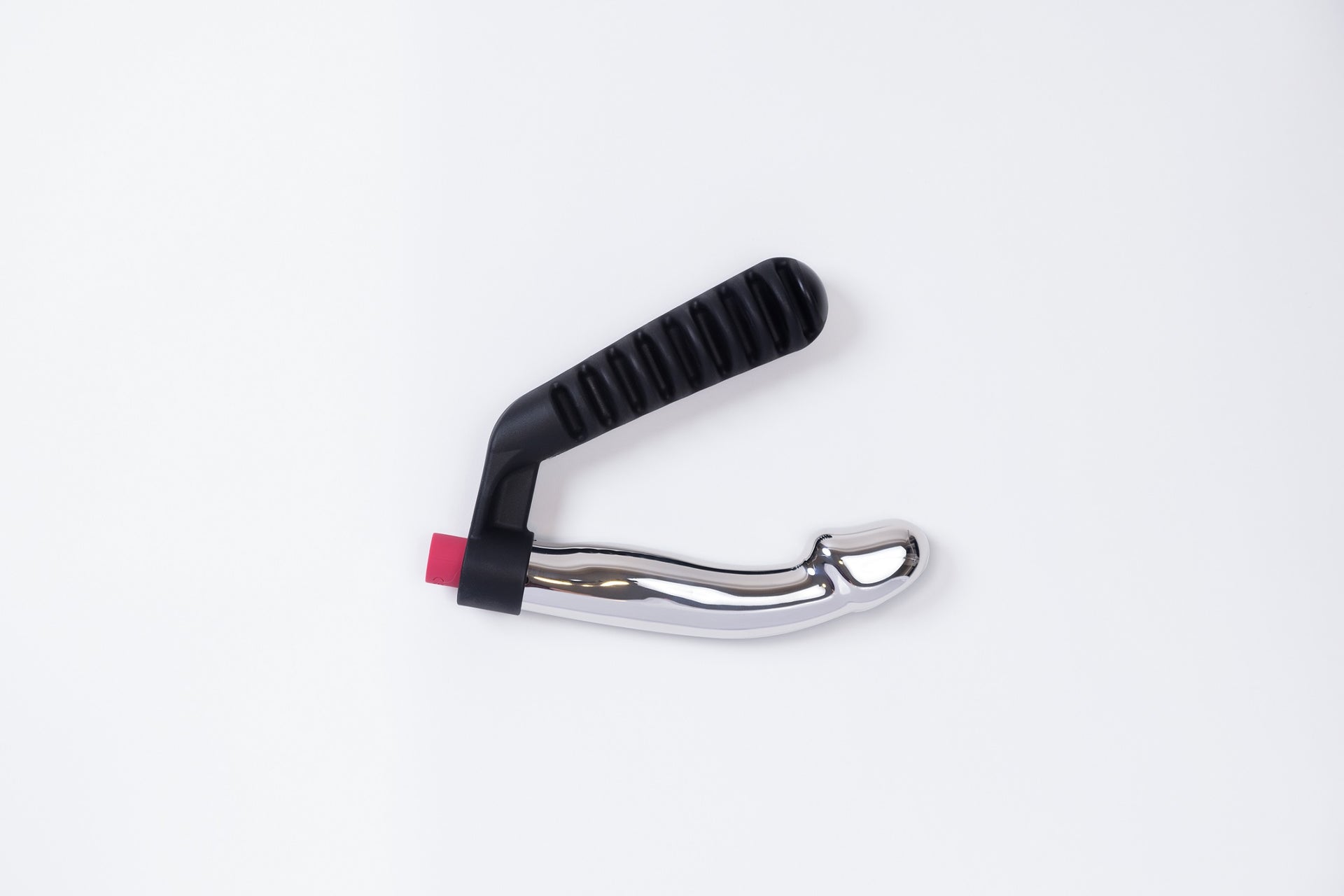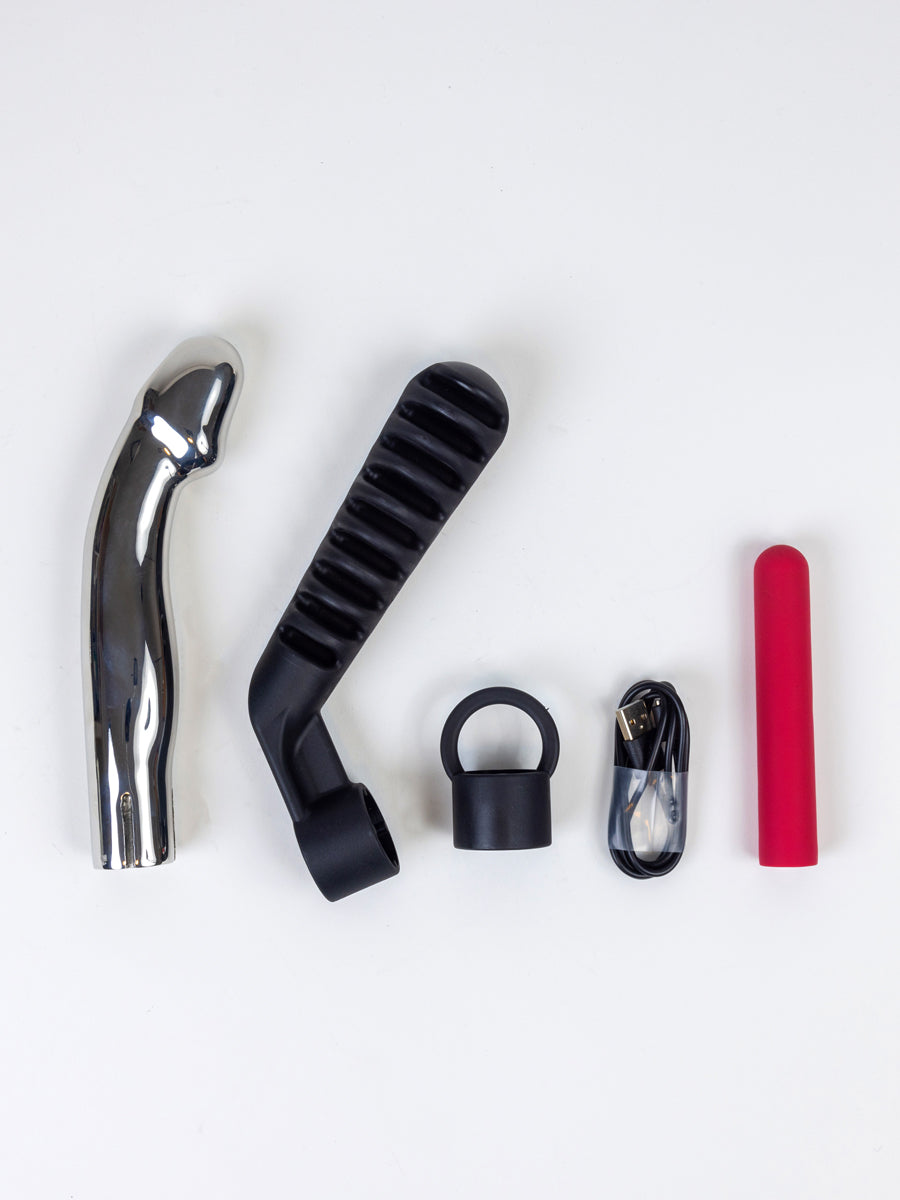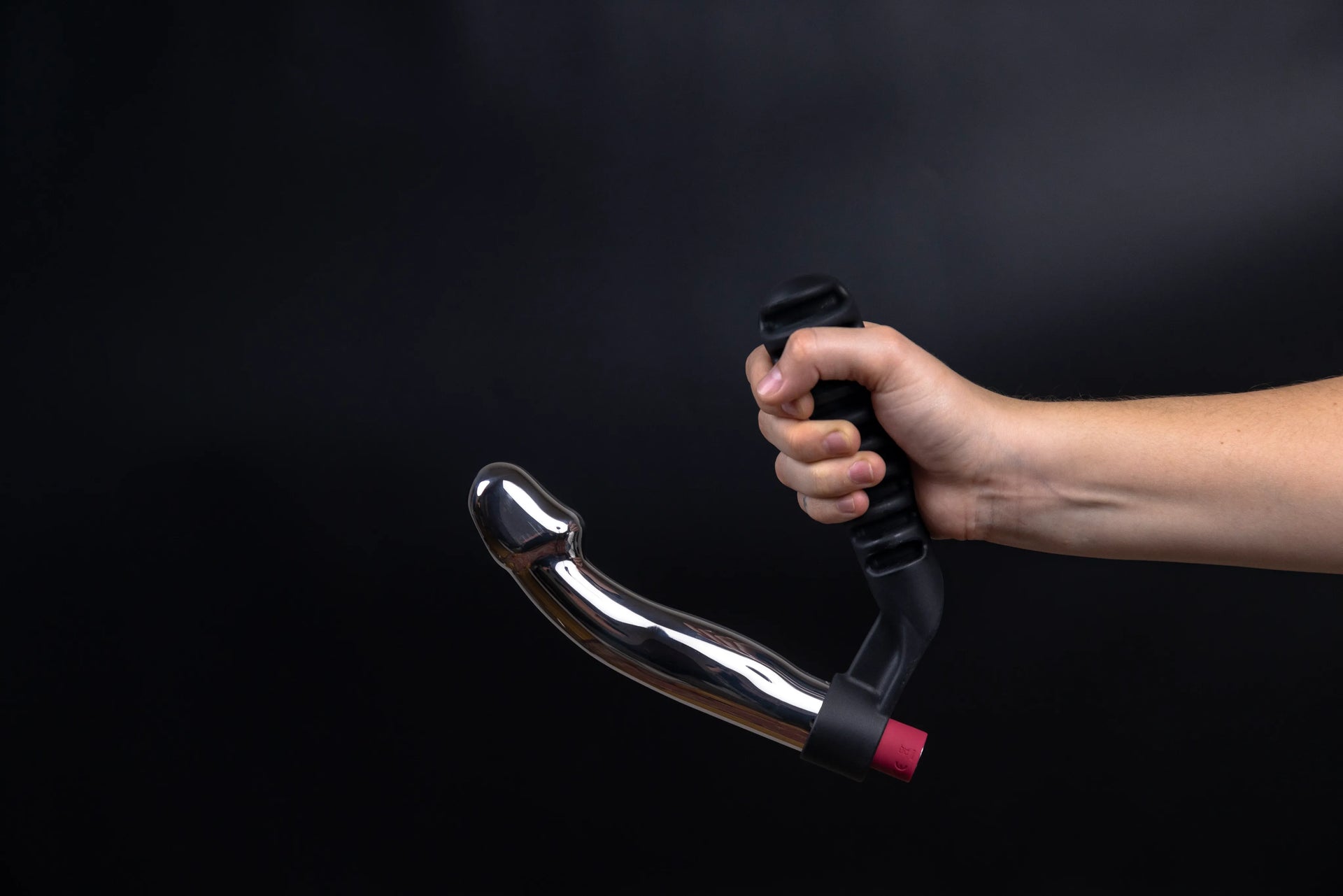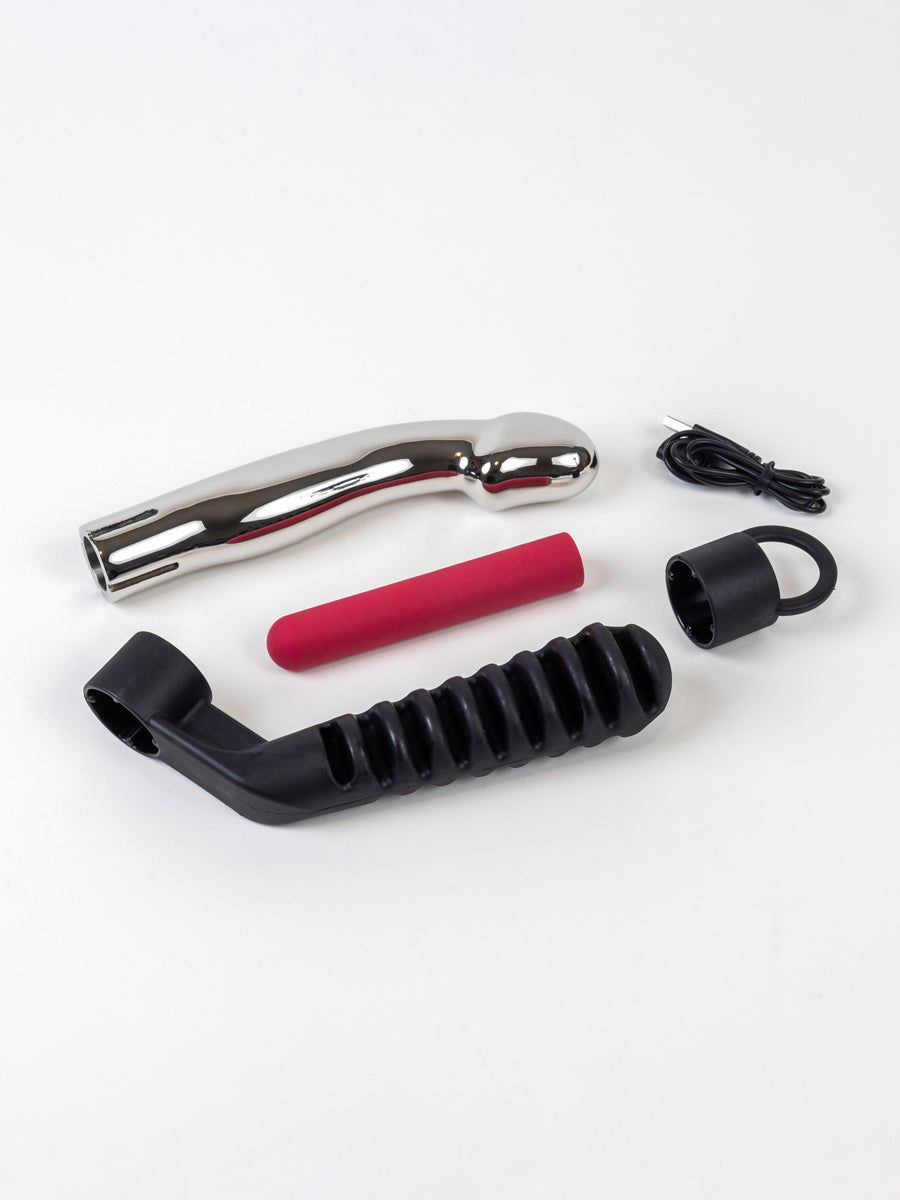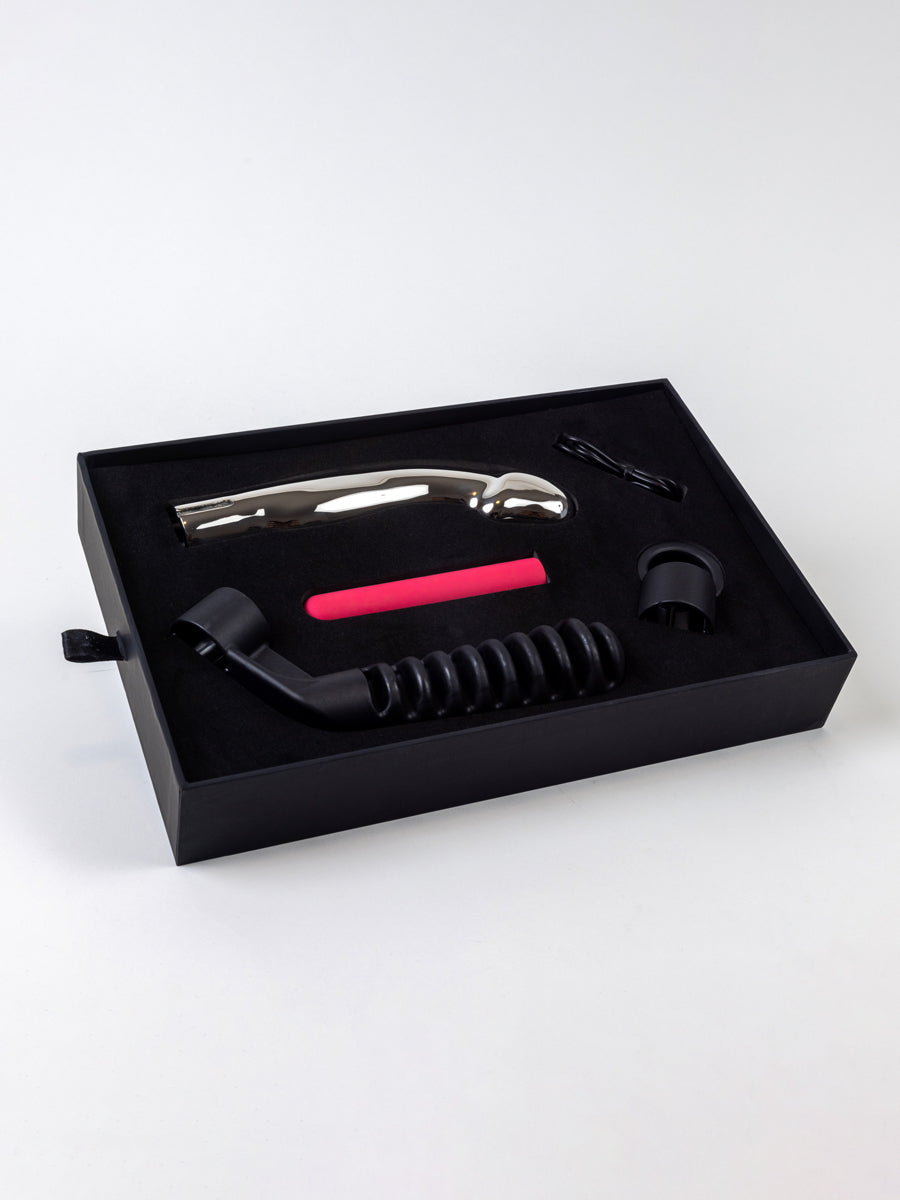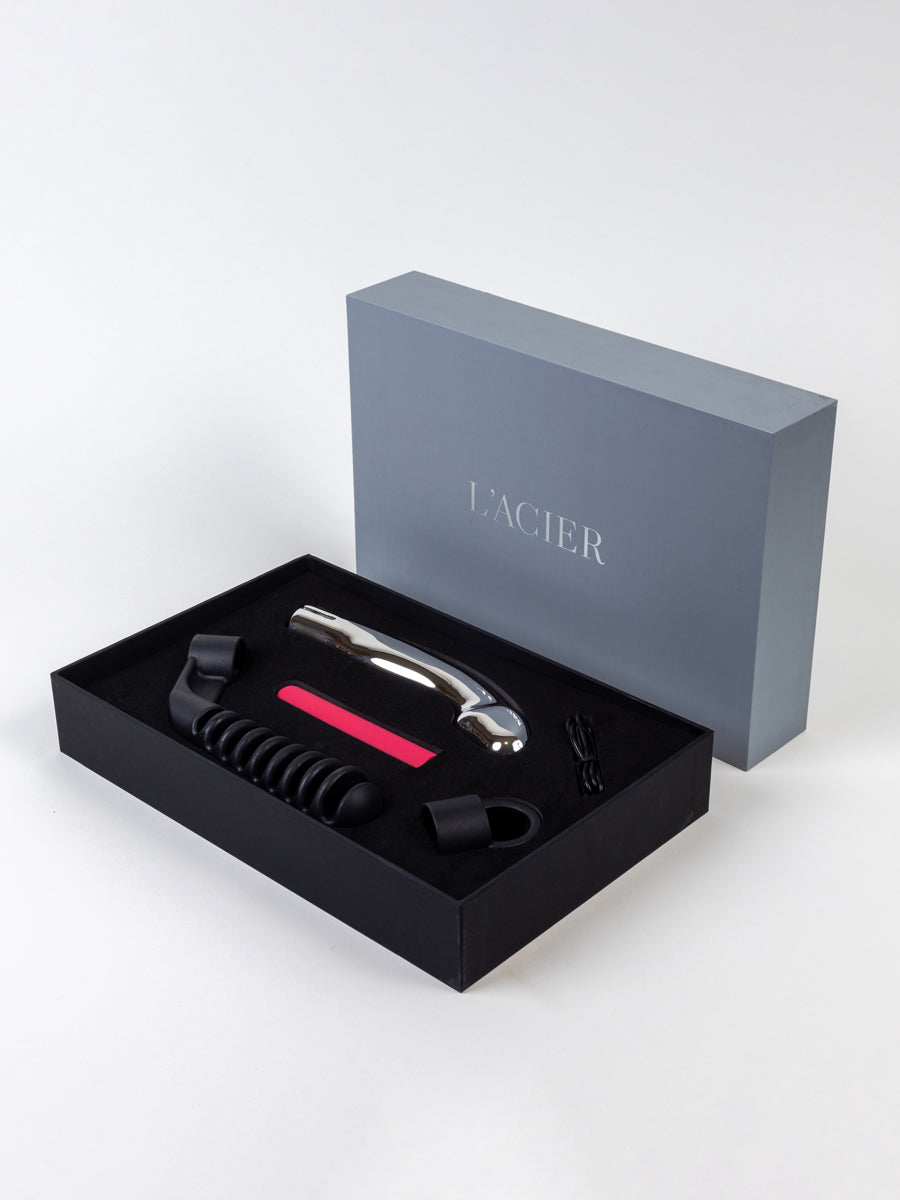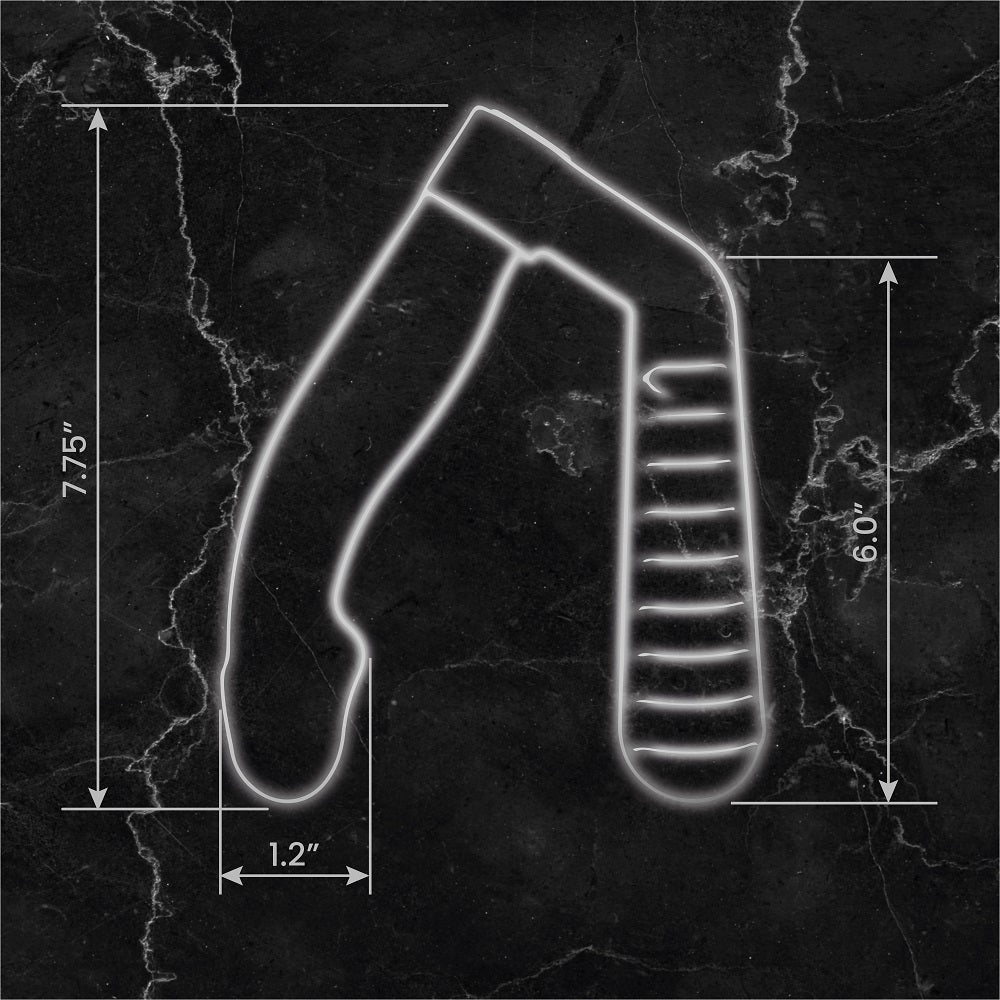 Capo, Vibrating Stainless Metal Dildo
World's First Vibrating Metal Dildo
L'acier introduces Capo the world's first metal vibrating dildo.   The design is purposely shaped for vaginal pleasure with its perfect shape and weighted metal dildo feel. The powerful steel vibrator come in a gift box set includes that includes a 316 stainless steel dildo, polished and machined, ultra-strong bullet vibe which fits inside the metal dildo, an easy reach handle, anal retention cap, and charger for magnetic USB charging.   These luxury adult products are shipped in an artful gift box intended for properly storing your sex toy.   
Powerful 10-setting bullet vibrator
Easy touch 1-button control
Blue LED power indicator
Easy reach handle and retainer ring
Magnetic USB charger cord
Easy clean and care
Long term value
Lifetime warranty on Steel dildo,
1 year warranty on bullet vibrator (you can use any bullet vibe you prefer)
Stainless steel weight, 985 grams or 2.1 lbs.
Insertable length, up to 134 mm or 5.5 inches
Max thickness 29mm or 1.2 inches
Stainless Steel Vibrator

A powerful vibrator by itself, the silicone bullet vibe has 10 settings that vary strength and pattern.  It is also fully waterproof for shower or bath use.  A single button allows you to scroll through the options with the tip of your finger.  The same button is used to power on and off the joyful sex toy by holding the button down for 3 seconds.  USB charger included.
Heavy Metal Dildo Experience 
Nowhere else can you find a stainless-steel vibrator, they don't exist. This heavy metal sex toy makes a great gift and is ideal for playing with yourself or used as fun for an intimate couple. Lacier accessories allow you to change how you use customize your metal dildo.   Enjoy the long reach handle for easy reach and comfort while trying different positions or use the ring to easily control the vibration and movement with one finger.   The powerful silicone bullet vibrator may be used all by itself or simultaneously with your steel dildo.
Steel Dildo, Quality Built to Last

Those that know the pleasure of steel will tell you the weighted full feeling is truly orgasmic and, Lacier, or steel sex toys will last a lifetime.  To maintain your dildo, review our steel sex toy maintenance guidelines.   But these luxury adult products have a lifetime warranty and truly have the lowest cost per orgasm!  
Be sure to try our water based lubricant Gleam, which is designed for sex toys.  Smooth and silky, it's made from water and sea kelp glycerol extract.
Safety and Risk disclosure per ISO3533.  
1. Do not use the bullet vibe for anal play, it can get lost and does not have a retrieval mechanism.  The Capo has an anal retention device for safety but this shape is not for anal use.  Using the long reach handle or finger handle it would be significantly safer but we would still recommend our slide or reverb metal dildo products for anal play.