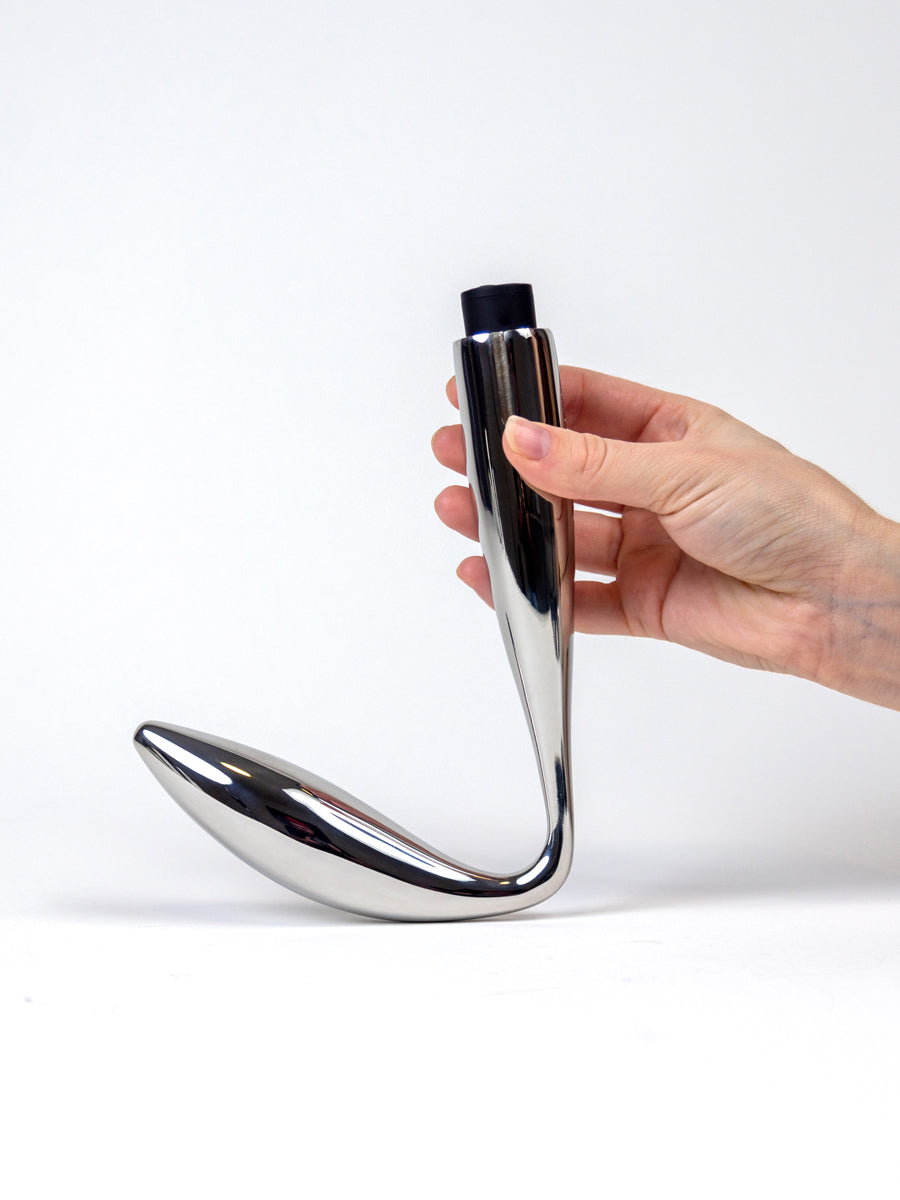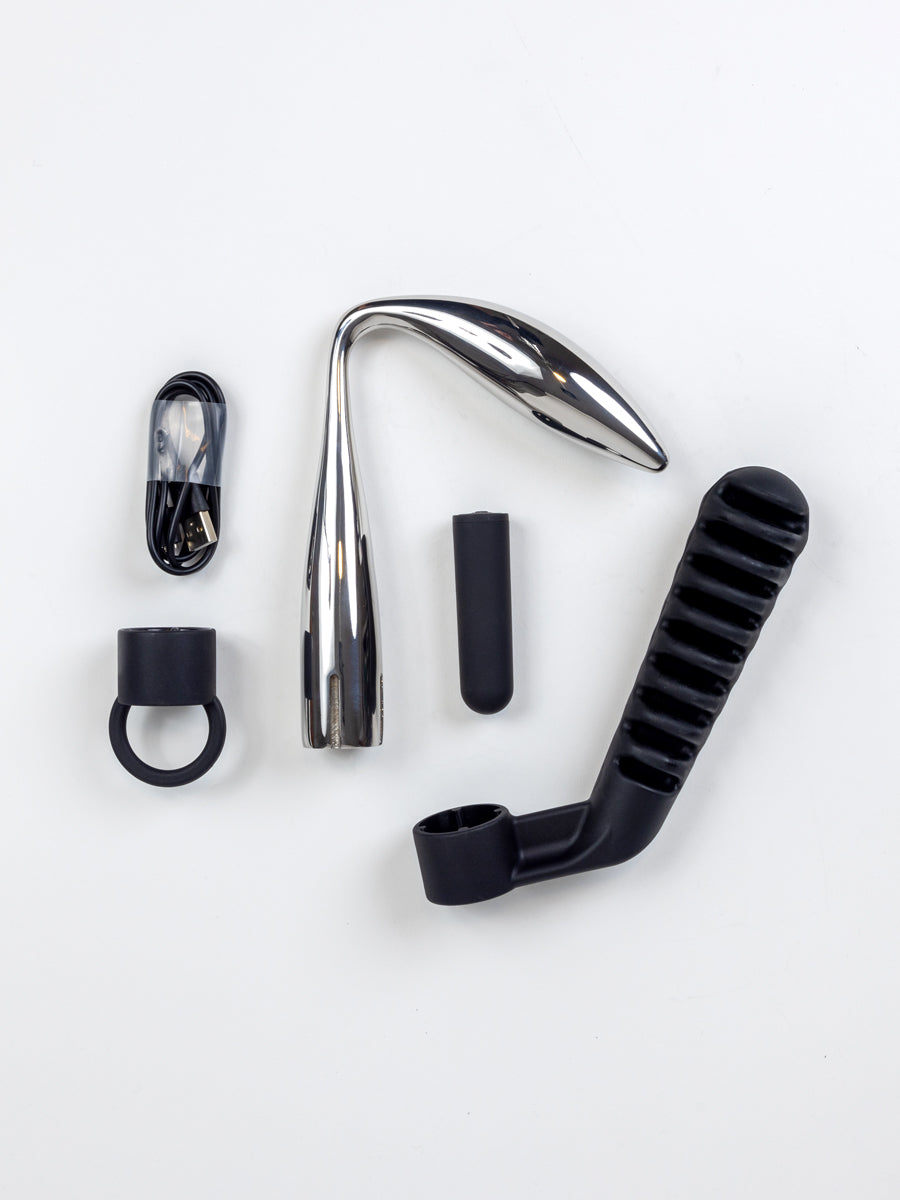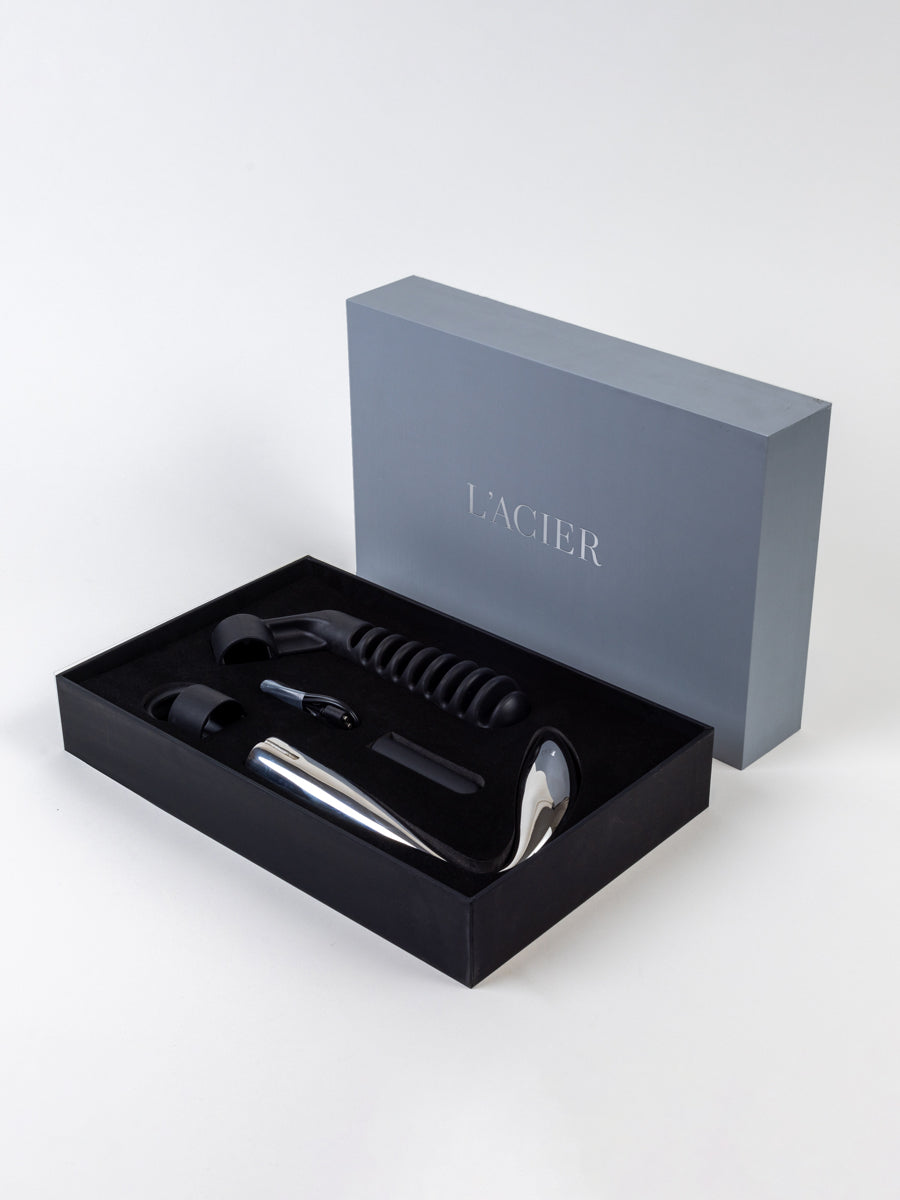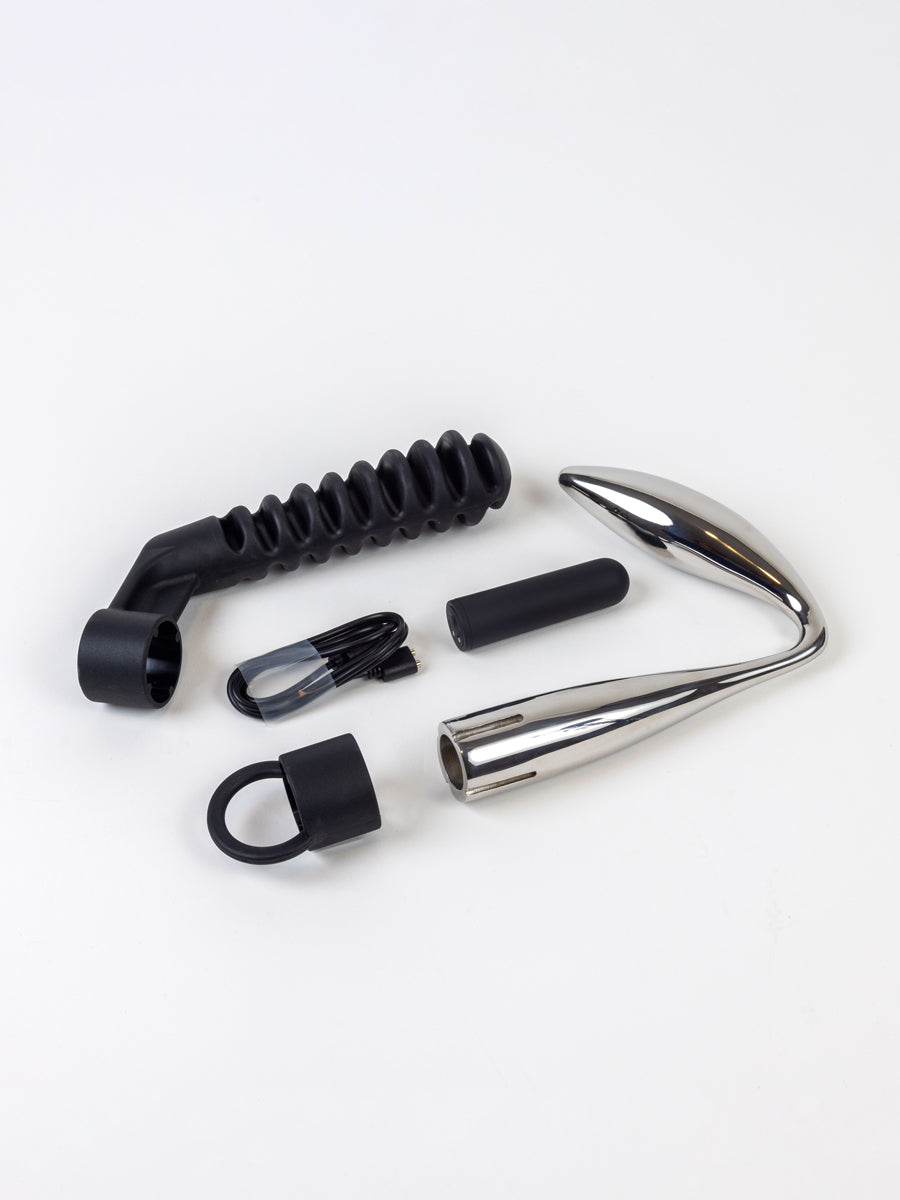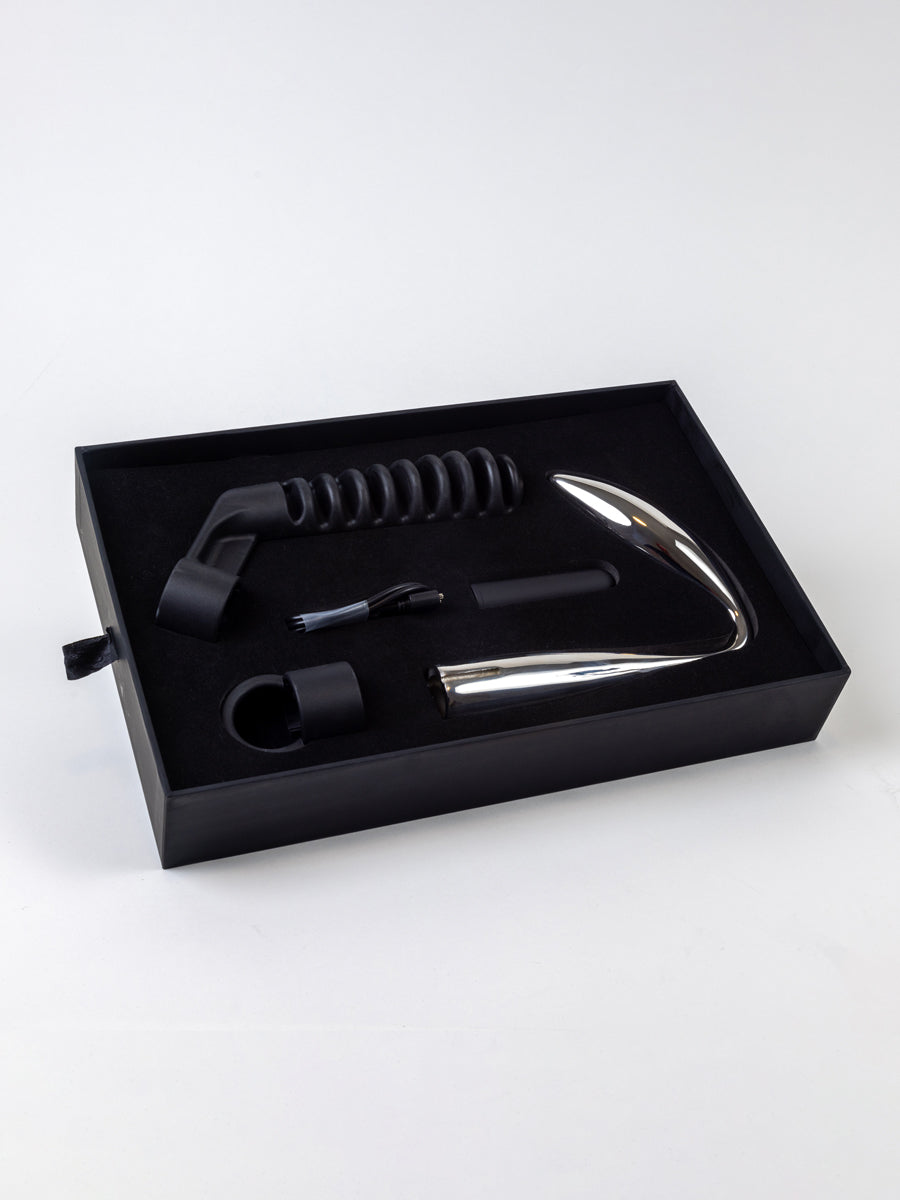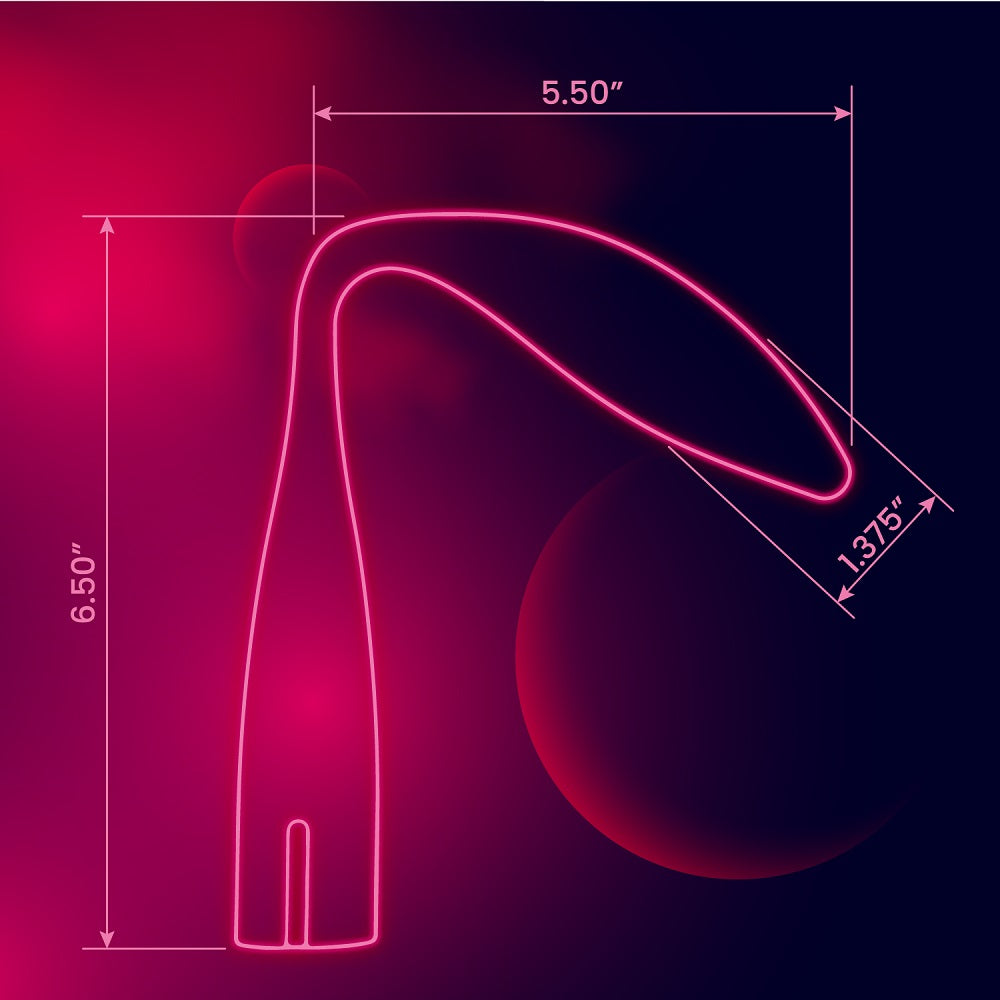 Reverb, Best Stainless Steel Vibrating Anal Plug
Steel Anal Plug from Lacier
Reverb by Lacier is a polished 316 stainless steel anal plug with a powerful vibrator.  It is a sensational play companion and easy to use solo with the long reach handle for anal masturbation.   The elongated tip allows for easy entry while the shape is designed to give a full satisfying feeling as a vibrating butt plug.  
Polished 316 stainless-steel, 1 lb. 15 oz. weight.
Powerful 10-setting bullet vibrator.
Easy touch 1-button control
Blue LED power indicator
Easy reach handle and retainer ring
Magnetic USB charger cord

Easy cleaning and care
Lifetime warranty
This is the only metal dildo butt plug with vibrator.  Use by inserting the super powerful bullet vibe right into the machined metal Reverb to send waves of tingling pleasure into the anal cavity.
Try combining Reverb with oral sex during partner play, or use alone for masturbation Lacier is fun and friendly for all genders.
Why use Steel for an Anal Masturbation?
Experimenting with anal play is exciting and delicate.  The full feeling from a large anal plug alone will excite and accentuate your orgasms.  With Reverb you will find it very easy to manipulate using the long reach handle included with your anal gift set.

Solo Play or Partner Play
Use Reverb by itself or pair with our long reach handle.  The long reach handle accessory makes Reverb a great plus size sex toy, providing easy use for any size body.  Reverb is for intimate sex or masturbation and can be enjoyed for partner play or solo.
How to Care for your Steel Anal Plug
Stainless steel dildos are easy to clean with warm soap and water.  Clean after every use and store clean and dry for your next intimate sex play.  The silicone bullet and accessories may also be cleaned with warm soap and water.  Spray with Glisten sex toy cleaner and wipe dry before storing in a clean dry place.

Safety and Risk disclosure per ISO3533.  
1. Do not use the bullet vibe for anal play, it can get lost and does not have a retrieval mechanism.
2. We recommend slide or reverb metal dildo products for anal play only.  They should be used with one of the retrieval devices provided, the finger holder or the long reach handle.